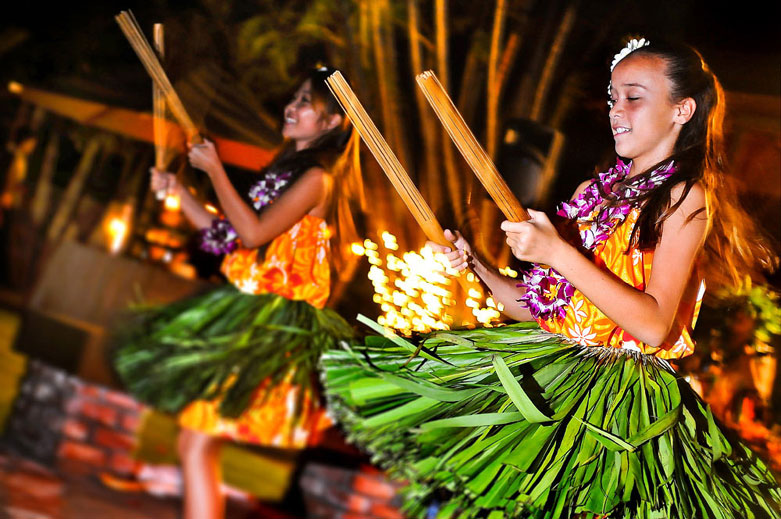 Imagine you and your guests being seated at your own private luau reception! You hear the sound of the conch shell signifying the opening of the reception and celebration. Hawaiian chants and mele (song) are melodic to the ear. A beautiful Hula dancer tells her story of the love we are all celebrating and the beginning of your new life together…so beautiful overlooking a warm ocean scene.
This is a great alternative to the commercial luau atmosphere. Commercial luaus are fun and entertaining however the menu is set and sometimes the food quality is not consistent. As with any wedding reception you want it to be intimate and fun for your guests and the food to be excellent.
Our luaus are set up at private estates and guests can be served at the table or a buffet may be set up. The theme, colors are all customized to your requirements. The entertainment consists of various Hawaiian hula dancers and muscians who have been practicing the art of hula and music for many years. Our Master of Ceremony is Kumu Hula Ainsley Halemanu. A true native Hawaiian, he has been dancing hula, teaching, coordinating hula shows and entertaining for over 30 years.
The luau is catered by experienced local Hawaiian companies who strive for customer satisfaction and excellence. They offer many menu options to choose from and as always we work within your budget.