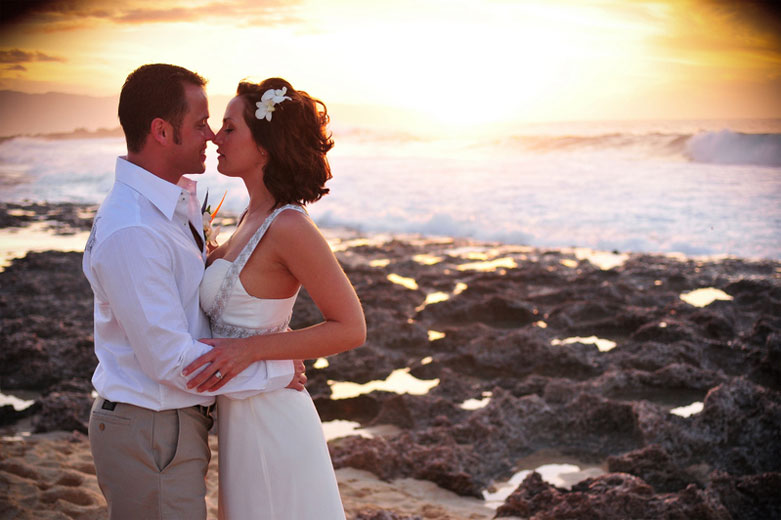 The island of Oahu has many lovely sites to accommodate your wedding. You may want a simple beach or waterfall wedding or an extravagant affair. Here are just a few examples:
Sunset Beach, North Shore

Sunset Beach is about a 1 hr to 11/2 hr drive from Waikiki. North Shore of Oahu is the famous surfer's paradise. If you love sunsets this is the location! The pictures say it all. An additional fee for travel is required.

Papailoa Beach, North Shore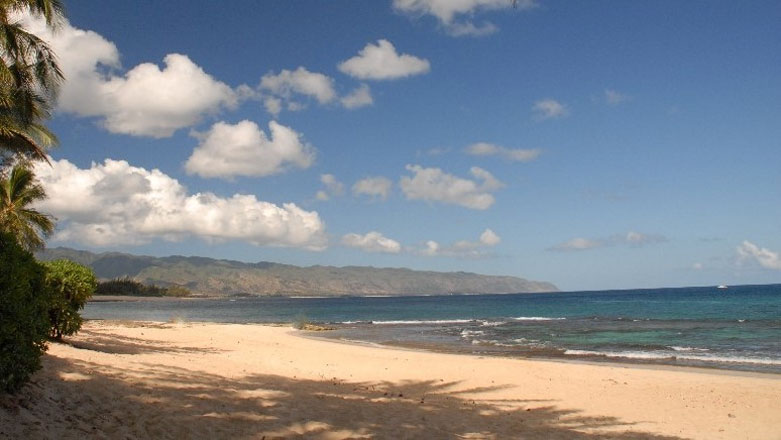 Papailoa is located on the North Shore hidden from the main highway near the little town of Haleiwa. There are a few nice restaurants in the area where you and your guests can have dinner right after the ceremony. The Turtle Bay resort is also nearby.

Waialae Beach Park, Kahala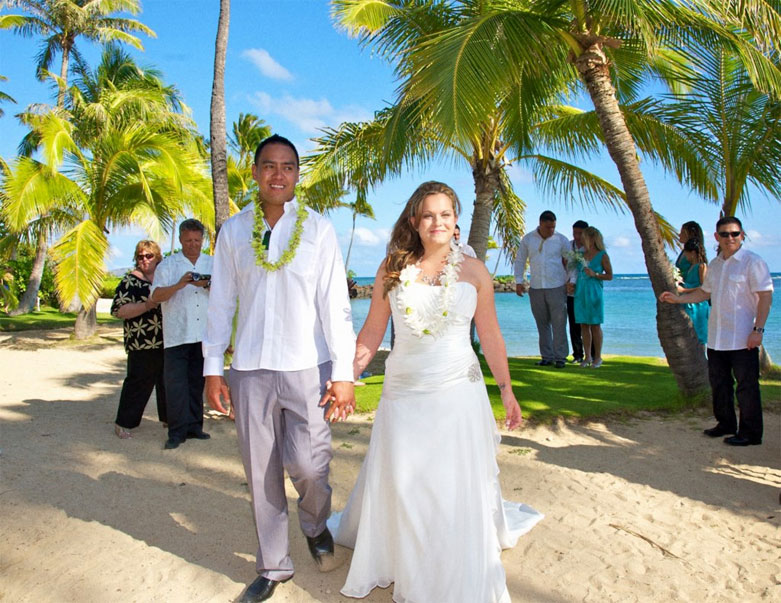 Waialae Beach is located in the upscale neighborhood of Kahala. Only 15 minutes from your Waikiki hotel. This is a convenient location when having a reception or dinner in Waikiki. There can be several weddings at the same time due to the popularity of this location.

Lanikai Beach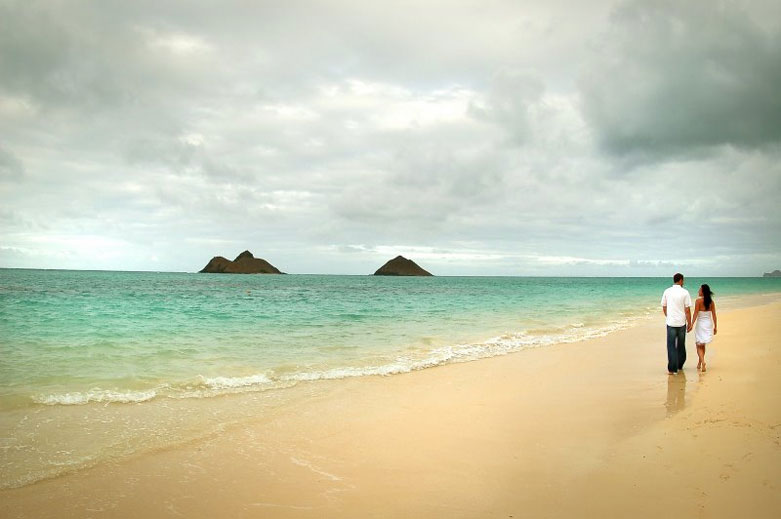 Located on the windward side of the island this is a heavenly white sands beach with a view of the Mokulua Islands, just offshore. Great for sunrise weddings.

Magic Island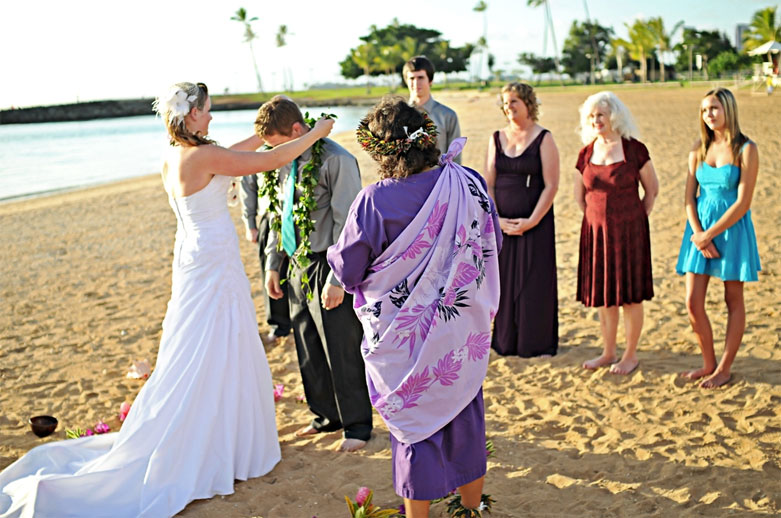 Just outside of Waikiki this is a great beach site for sunset weddings. You will see Honolulu's famous Diamond Head Crater landmark in the background. Many other Waikiki sites available.

Rabbit Island, Makapu'u Beach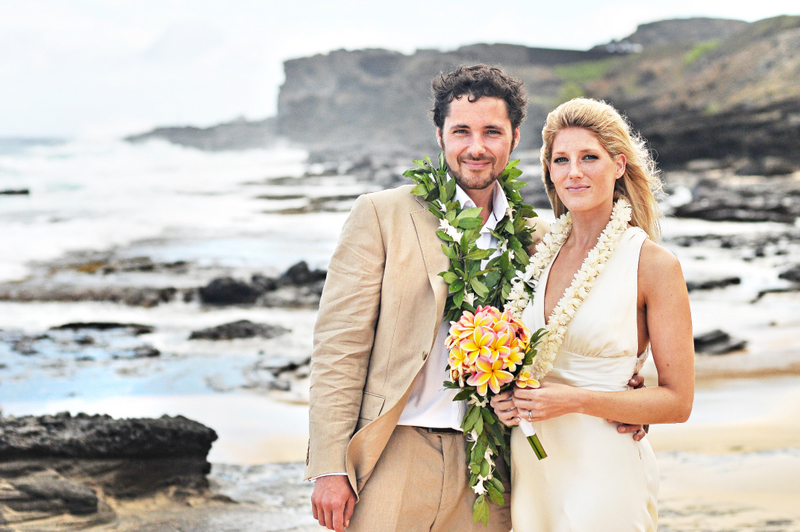 Makapuu and Rabbit Island are located on the East side of Oahu. The black lava rock formations and deep blue waters add another element of Hawaii to your photography. This is a popular stop for our multiple location photo shoots as well as a Sunrise location.

Waimanalo Bay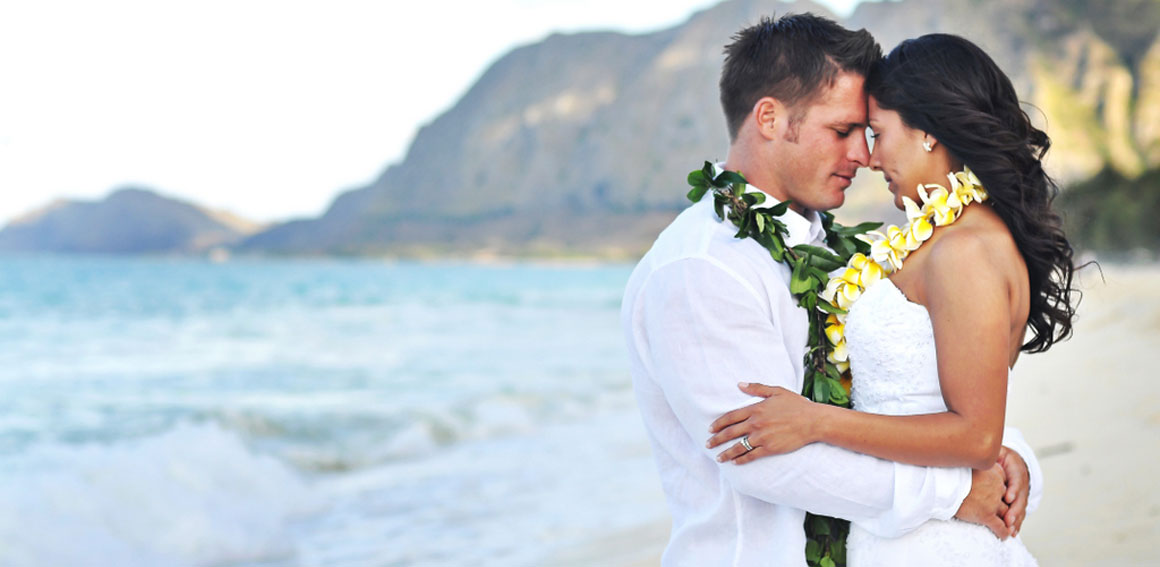 Located on the Windward side of Oahu. This beach is good for larger parties and weekend weddings. Mountains in the background, off shore islands and a forest atmosphere as well. Another great location!

Exclusive Oahu Waterfall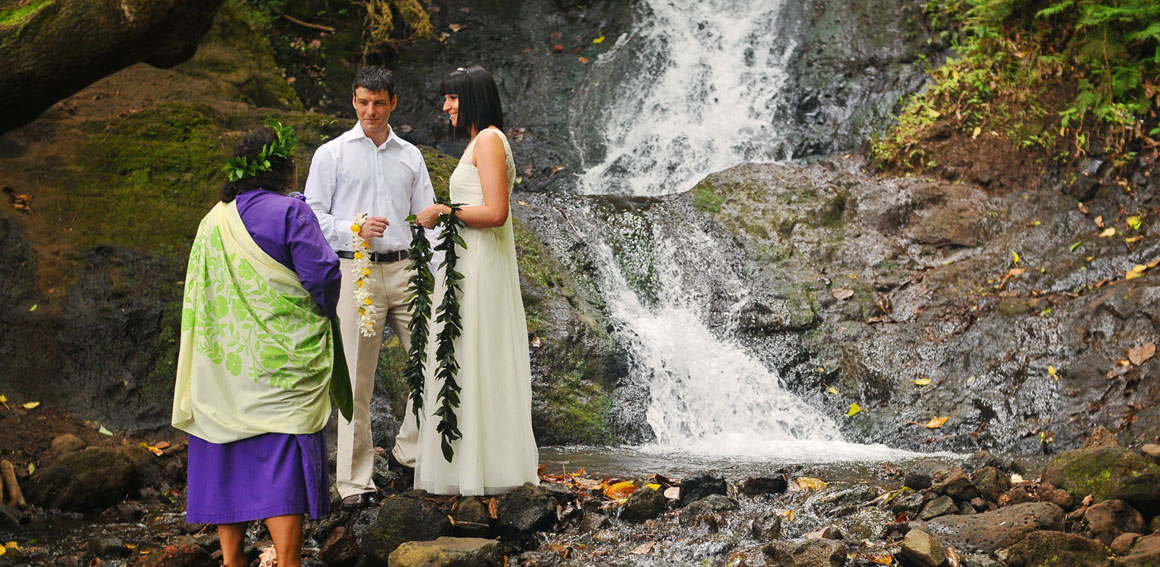 The waterfall is a natural falls located at the east side of Oahu and is always flowing. It overlooks the bay and is very beautiful!
The hike is a comfortable 20 to 25 minuets but may not be suitable for small children or people having trouble with balance or back pain. At certain times of the year it can be damp and muddy. Good shoes are always recommended. Dress casual and light.

Paradise Cove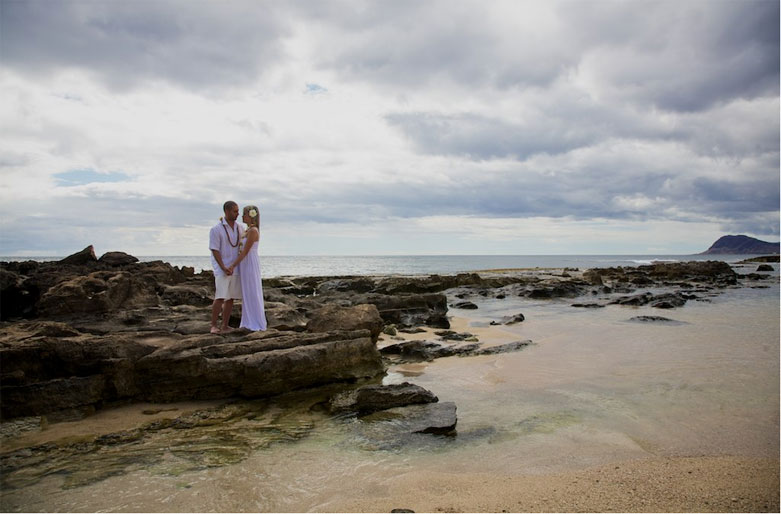 Paradise Cove is located on the west side of Oahu near the Ko'olina Resort and luau. The beach is small and can be crowded on weekends and parking can be limited. However beautiful sunsets can be easily photographed from this location.

Tropical Garden Locations on Oahu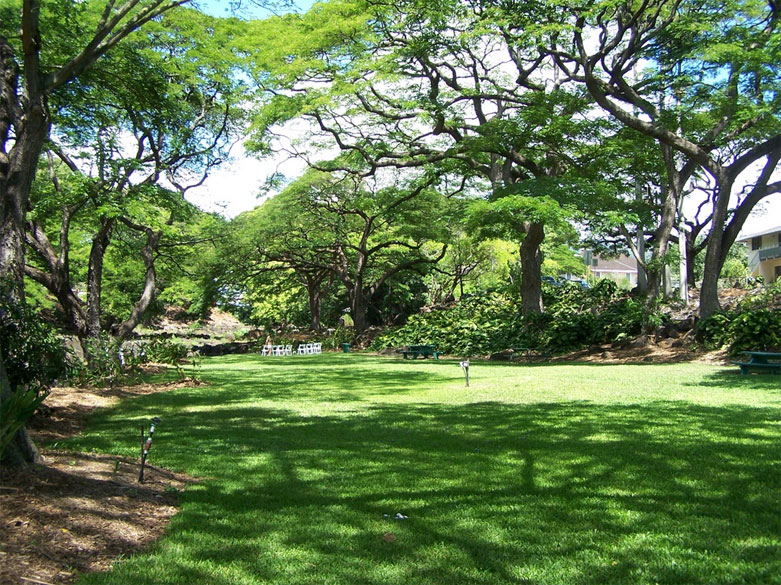 Not everyone wants to have a beach wedding or use a hotel for their ceremony. Oahu has many beautiful garden locations. Some require fees and some do not. Please inquire for more information.