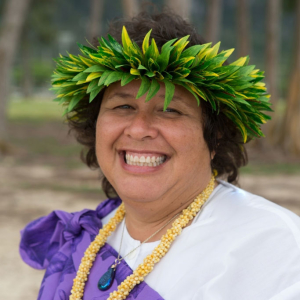 I'm so delighted you found A Rainbow in Paradise: where you and I create your Perfect, Paradise Dream Wedding!
I want you to know that I am committed to helping you create the most heartfelt, memorable and unique-to-you Dream Wedding. Memories of this Most-Special Day that we design and bring about together will stay with you the rest of your life.
I was raised on the island of Oahu and have a deep spiritual connection with the aina (land). I am a student of hula and perform for tourists in Waikiki and volunteer on my free time. I have traveled extensively, and experienced many cultures. I understand and honor your need to express your own spiritual values when creating your wedding ceremony, so I or the other ministers work with you to bring about the exact ceremony that reflects your own spiritual values and beliefs.
People ask me how I manage to design each wedding so it's beautiful, affordable and unique to each couple, while also deeply imbued with the Aloha Spirit. My secret lies in the combination of my knowledge about Hawaiian customs, ceremony and dance with my ability to listen carefully to you so I can help you get exactly what you need, dream about and desire for this milestone event in your life.
I share with you my vast resources of people and services, from photographers to Hawaiian Chanters and Hula dancers, to my knowledge of Hawaiian customs and locations that will be perfect for you, whether you want a tiny get-away or a huge celebration. You can choose from my list of the best locations to fit your dream. Working together we can accomplish the most romantic wedding of your dreams in paradise. Over the years, I have cultivated great working relationships with other wedding professionals, clergy and ministers who also share my passion of assisting couples in the wedding planning process from beginning to end. I have helped to create more than 300 destination wedding dreams.
I invite you to go over my site carefully to see which services and offerings are a fit for you. Do jot down notes of ideas that come up for you, so I can help you start right away when you email or call me with your questions – I am always happy to help!
Creating your dream is also creating my dream and this is truly the greatest passion I have ever experienced.
Me ke aloha pumehana,
(With warm Aloha)
Kalona