There are many articles on the web regarding wedding coordination and whether a wedding coordinator or wedding planner should be hired.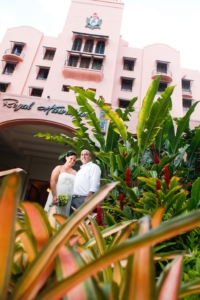 First of all a wedding coordinator will help you take off some of the stress of planning from so far away. Time zones can be a hassle if you want to make phone calls to talk to perspective vendors. If you are a busy professional it can take you a while to get what you want organized and you do not want to plan last minute or miss anything if you can help it.
We happily take many last minute requests from these couples. 
If you are just planning a small wedding with 20 or fewer guests and do not want to have a reception then you really do not need a full service wedding coordinator. There are many websites that offer Waikiki wedding packages or mid-size wedding packages with everything you need for your ceremony, photography, flowers and beach permit. These companies will coordinate simple services as part of the package price.
However if you want to plan a reception along with your ceremony then hiring a wedding coordinator is really a must in some capacity. You can do it on your own if you have the time and the knack for research and organization. People with these skills are advised to hire a day of wedding coordinator or a coordinator who will help you with certain portions of your planning.
Here at a Rainbow in Paradise Weddings we offer the following services for your Hawaiian Wedding Coordination:
Full Service Wedding Planning and Coordination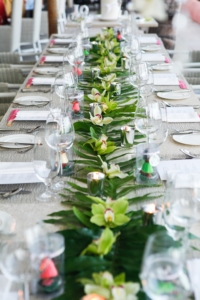 To handle every aspect of your wedding from vendors referrals to reviewing contracts. Researching venues and budget planning.
We will assist you with a master plan which maps out all the details from ceremony to favors and to provide detailed time lines for you, key guests and vendors. Advise is given on which island would also benefit you and your guests.
We will also set up your rehearsal dinner, advise and assist with a rehearsal for your wedding ceremony processional.
The big day arrives and we will be there to manage the wedding on location. Directing vendors, wedding processional, receiving deliveries and handling emergencies as you relax and get ready.
There could be many more tasks that your wedding coordinator can handle for you or offer partial planning. Just ask and create a contract with her/him that works for you so you can feel stress free and relieve your guests from those tasks.
Day-of Coordination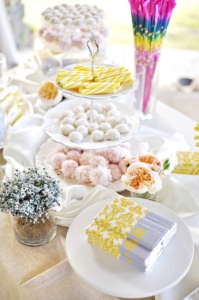 Your day of wedding coordinator will start about 1 month before your wedding day and review all of your wedding plans and give advise as needed. She/he can also run a wedding rehearsal if you need one and help you create a time line for the day. Your wedding day will be managed until the last event on your program. Services can also be customize according to your needs as well.
How does a couple choose a good wedding Coordinator or wedding planner?
Check their reviews and email or call them and see their response time. Communication is key especially when planning a wedding in Hawaii or any other far off destination.
Setup a consultation over Skype or Face Time. This way you can see and get to know your perspective coordinator a little bit and she/he can give you a free consultation and have better idea of who you are and your vision. Don't be afraid to ask your prospective coordinator for references that you can check. They should be happy to share contact information from couples who have given their consent to do so.
I hope this article has been helpful. If you have any questions please call or email me directly. I am always happy to help!
Happy planning!
Kalona
808-372-0343
More Photos: