Every wedding ceremony is imbued with LOVE and SPIRITUALITY… Two souls meet and fall in love. They eventually want to marry and start a family or blend a family. This is LOVE… This is ALOHA…
Aloha is LOVE and here in Hawaii we have deep values for family, all living things and respect for the land that sustains us. Aloha means working in unity, sharing our gifts and knowledge, unconditional giving and receiving with humility.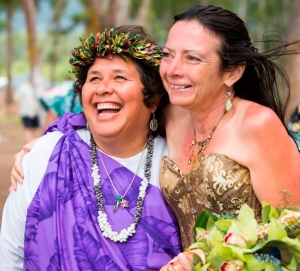 Kalona gives all her ALOHA in each ceremony that she customizes and performs. She incorporates these values into your ceremony along with your values. This makes a unique ceremony experience that many people have never witnessed before. You may write your own vows or edit the ceremony and vow samples that you will receive.
People have said:
"Wow! What a beautiful ceremony! Thank you so much!"
"Thank you for giving us an experience that we will treasure always…"
"I have never seen a ceremony like that where I live. Mahalo!"
A Special Hawaiian Wedding Ceremony – Only from Kalona
We are running a special ceremony package which includes:
Customized Hawaiian ceremony by Kalona: Only $395
Ceremony and vow samples you may edit
2 Premium leis for ceremony
Required permit for any beach location
Assistance with wedding license requirements and appointment
Package price: Only $395
Add $200 for outer island wedding ceremonies.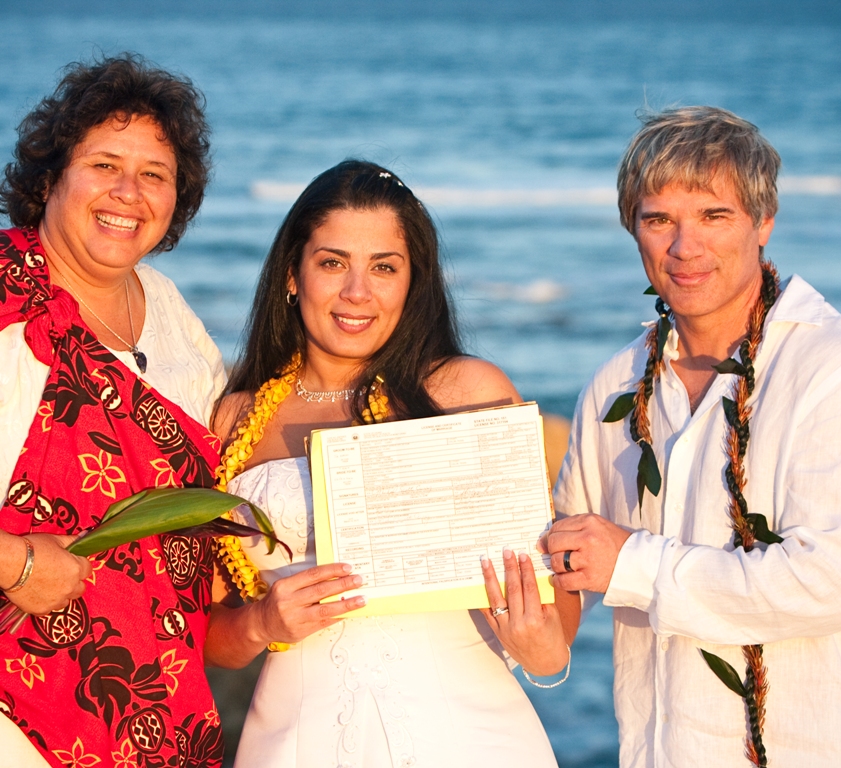 Need a Hawaii Wedding Coordinator?
Kalona also has the ability to coordinate your entire wedding according to your wishes. She listens with her heart to make your day one of a kind and unique. She invites you to call her anytime at 808-372-0343 or to email her.
We look forward to hearing from you!
If you do not hear back from Kalona or one of her staff in a timely manner please remember that the internet is not always reliable so please reach out to her by phone if you can.